Discover Solutions for Private
Custom Made Furniture for Private
Artisan Furniture Design & Tradition
Our innovative workshop unites the experienced craftsmanship and the Made in Italy artisan tradition to the modern production technologies granted by the use of cutting-edge software and machinery in order to meet the present market requirements.

The Semprelegno technical drawing, design and processing studio specializes in offering professional customised solutions: we create custom furniture using high quality materials provided only by certified suppliers.

Located near Milan, in the heart of Brianza Design District, home to design and bespoke furniture tradition, our collaboration with designers, architects and Italian master craftsmen allows us to accurately interpret the current interior design trends.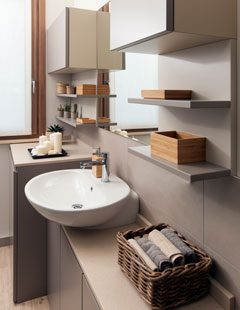 We design and manufacture custom made furniture for homes, offices, shops and other commercial spaces. We specialize in offering Business to Business solutions and also delivering other types of furnishings, small decoration articles and design items.